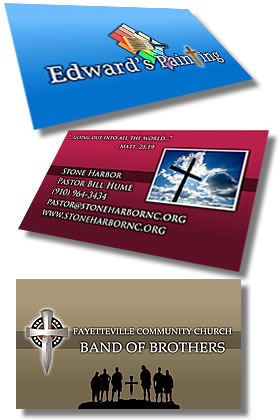 From start to finish, we can create a whole brand for your company including business cards. We can design custom business cards that match your website and any other print materials you may have. Business cards are essential to the growth of any business and a poorly designed card can have a negative effect on new revenue.
Let us design a business card that will positively market you and drive business to your company. We can create a custom logo for you or use your current logo and color schemes.
Contact us to get a FREE quote on designing your company's business cards today. There is a one-time cost for designing the cards, but once they are designed, you will only have to pay for printing costs to receive more in the future. We will keep your design on hand for any minor changes you require and so we can easily print more for you in the future.